Adolite Senior Studio Lighting Outfit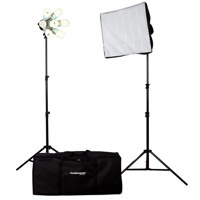 I purchased this lighting outfit from Adorama a few months back. At the time I purchased it I was planning on taking my photography in a particular direction, but have since changed my mind. It is all still packaged in its original boxes ... I never unpacked it so the entire set is still brand new.

It retails for $184, and I am willing to sell it for $150, obo.